IT that works for you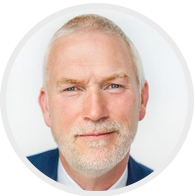 Jason Johnson, President of Johnson Business technology Solutions, Inc. started working with computers and computer programming in the early 1980's where he fell in love with technology.  He continued working with computer systems through his time in the Air Force and went back to college to work on a development degree.  In his early professional career, he started programming and quickly found that he enjoyed working with computers and networks.  His passion for technology provided him substantial growth opportunities before he started his own technology services practice in 2011.
As a professional technologist that worked for company IT departments and as a consultant working with companies, he developed philosophy of customer service with a focus on the business and not just the technology.  With the ability to marry the business needs with the technology, he has a proven record of assisting a variety of companies to be successful and grow by architecting the technology that will keep a company stable while not limiting its flexibility and growth capabilities.
Johnson Business technology Solutions, Inc. was built based on a lifetime of work in the technology industry.  Jason started at an entry level position and worked his way to executive positions to include being a Vice President of Information Technology of a healthcare company with over 500 employees.  He understands the inner workings of businesses and healthcare practices.  He stresses security and compliance to all of his employees and that has reflected in the quality of service that produces a high-level of customer satisfaction and retention.
Started in 2011, Johnson Business Technology Solutions is a complete technology solution provider. We are 100% committed to making sure business owners have the most reliable and professional IT service in Nashville and Middle Tennessee. Our team of talented IT professionals can solve your IT nightmares once and for all.
Here's why so many businesses depend on Johnson Business Technology Solutions for complete IT services and support:
Experience Counts – Our team has a proven track record designing, installing, and supporting various technologies with over 70 years of combined technical experience.
Security Focused – We filter every decision through a lens of security. This has provided superior protection of our customers without breaking the bank.
Customer Service – Our technicians are customer service focused which shows in our customer satisfaction rating (see real-time ratings in the page header next to our BBB accreditation.)
Business Minded – We don't just add technology to your network for technology's sake. It must be the right technology for the right reason.
Reputation – We are a BBB accredited business with an A+ rating. (see our link at the top of the page.)
Our custom service packages deliver what you need and want without overstepping the boundaries of your budget. From cloud services to data backup, Johnson Business Technology Solutions is here to team up with you and your company for expert support.